With the headlines for the upcoming Wrestlemania 38 all but over, questions are already swirling regarding next year's extravaganza at SoFi Stadium in Inglewood, Calif.
And if early predictions hold true, Wrestlemania 39 on April 2, 2023 is shaping up to be the biggest in the history of the legendary sports-entertainment event.
This year's Wrestlemania at AT&T Stadium in Arlington, Texas will feature a two-night spectacle, with the exhibition matches pitting Universal Champion Roman Reigns against Royal Rumble winner Brock Lesnar, and Ronda Rousey returning to Mania after a long break to challenge Charlotte Flair for the Smackdown Women's Title.
The Reigns-Lesnar matchup could be title versus title if Lesnar emerges victorious in the upcoming Elimination Chamber event at the Jeddah Superdome in Saudi Arabia on February 19.
While both games are rich in intrigue and stardom, next year's bill could be even bigger.
Dave Meltzer, editor of the Wrestling Observer Newsletter, reported that WWE is working on a long-awaited rematch between Rousey and current Raw Women's Champion Becky Lynch for next year's bill.
But the "dream match" WWE is aiming for is a showdown pitting Reigns, arguably the top star in the business today, against Dwayne "The Rock" Johnson in a cousin vs. cousin bout.
However, much depends on Johnson's Hollywood schedule. He has stated in past interviews that he was interested in what would most likely be his last wrestling match, against Reigns.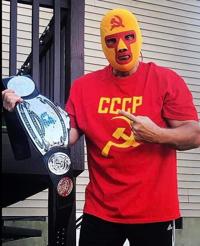 Johnson alluded to the fight in an interview last year.
"Maybe down the road, we'll see. We remain very close, me and Roman Reigns. I am very happy, very proud of the work he does, as well as of Usos, the other members of my family. These guys will keep doing what they're doing, and we'll see later.
Hollywood seems like the perfect setting for the mega-match, and having the event in Southern California would make it more convenient for Johnson and his movie schedule.
"Do we do it now or do we wait until we're in our Hollywood backyard?" It just adds to the narrative," Reigns said on a Sports Illustrated podcast last year. "It adds another dynamic to speculate on. Obviously AT&T Stadium, Dallas, home of the Cowboys, over 100,000 fans can be in attendance, that's obviously a great scenario, but SoFi Stadium, a brand new facility in Los Angeles, hmm, that makes quite an argument in self ."
The match, however, is far from certain since Johnson is one of the busiest men in Hollywood and has already committed to the sequels of "Red Notice" in 2023.
The first third-generation superstar in WWE history, Johnson is an eight-time WWE Champion. Last year, he was named the #1 reason to love America by People Magazine.
Johnson hasn't wrestled since 2016's Wrestlemania 32 in Dallas when he defeated Erick Rowan in six seconds. He hasn't played a meaningful match since 2013, when he lost to John Cena in the main event of Wrestlemania 29.
Lynch next for Rousey?
With Rousey fighting Flair at this year's Mania, Lynch looks like a sure bet for a showpiece match with the UFC great at next year's event.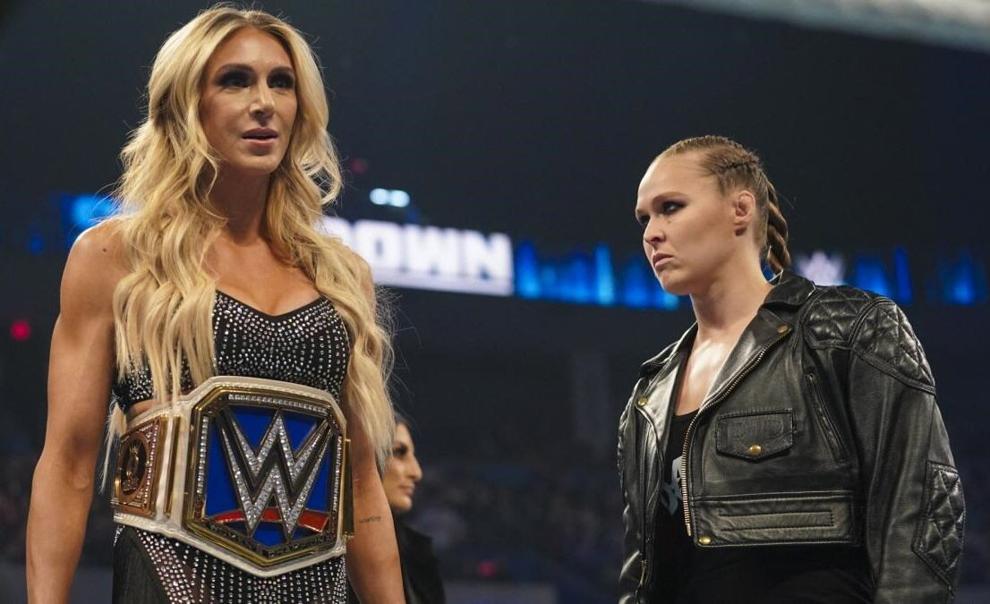 Rousey won the women's match at the 2022 Royal Rumble last month, allowing her to make a decision on which champion she would challenge at Wrestlemania 38.
Lynch downplayed Rousey's upcoming match with "The Queen," sending a message to Rousey that she made a wise choice by going for "the appetizer" first.
"Smart choice, Ronnie. Go for the gazpacho," Lynch tweeted.
WWE appears to be saving Lynch from "The Baddest Woman on the Planet" for Hollywood.
Rousey should be on the Smackdown roster until at least Wrestlemania next year.
New James Bond?
Dwayne Johnson has his eyes set on a new role: The Rock wants to be 007.
In a recent interview with Esquire, Johnson said he wanted to play the famous secret agent with a license to kill now that Daniel Craig's tenure as the character has come to an end. "I would love to follow in his footsteps and be the next Bond," he told Esquire.
Johnson, who introduced the American athletes who will compete in this year's Winter Olympics at the opening ceremony, revealed that he had his sights set on being the world's most famous spy, but that he had no desire to play a villain.
"I don't want to be a villain," Johnson said. "You must be Bond."
Johnson has a family connection to the franchise.
His grandfather, Peter Maivia, played Sean Connery's James Bond antagonist in the classic 1967 film "You Only Live Twice," in which he had a famous fight scene with the Connerys.
Johnson would be the first non-British actor to be linked with the role. An American actor has never played James Bond.
Craig, who has played the role since 2006, concluded his final appearance in the long-running franchise with "No Time To Die," which was released worldwide last October.
Johnson, 49, was the world's highest-paid actor for the second year in a row. He increased his fortune by $87.5 million between June 2019 and June 2020, according to Forbes. Of the total, he earned $23.5 million just for his starring role in the upcoming Netflix movie "Red Notice."
Johnson's films have grossed over $3.5 billion in North America and over $10.5 billion worldwide, making him one of the highest-grossing and highest-paid actors in the world.
OSCW Settlement of accounts
Old School Championship Wrestling will return to the Hanahan Rec Center on February 27 with their "Settling Scores" event.
The roster includes former WWE star Gangrel and Crazy Steve, John Skyler and Impact's Kaleb Konley. Dani Mo, Chase Emery, Lodi, Francisco Ciatso, TJ Boss, Diablo, Zane Riley, The Ugly Ducklings, Zuka King, Brandon Paradise, Drew Adler, Kaitlyn Marie, Exotic Youth and more.
Bell time is at 5:00 p.m. Doors open at 4:30 p.m. Adult admission is $13 and children $8 (cash at the door). Advance tickets are available at a reduced price online. For more information, call (843) 743-4800 or visit www.oscwonline.com.
Contact Mike Mooneyham at bymikemooneyham@gmail.com, or follow him on Twitter at @ByMikeMooneyham and on Facebook at Facebook.com/MikeMooneyham. His latest book – "Final Bell" – is now available at https://evepostbooks.com and on Amazon.com
Did you know …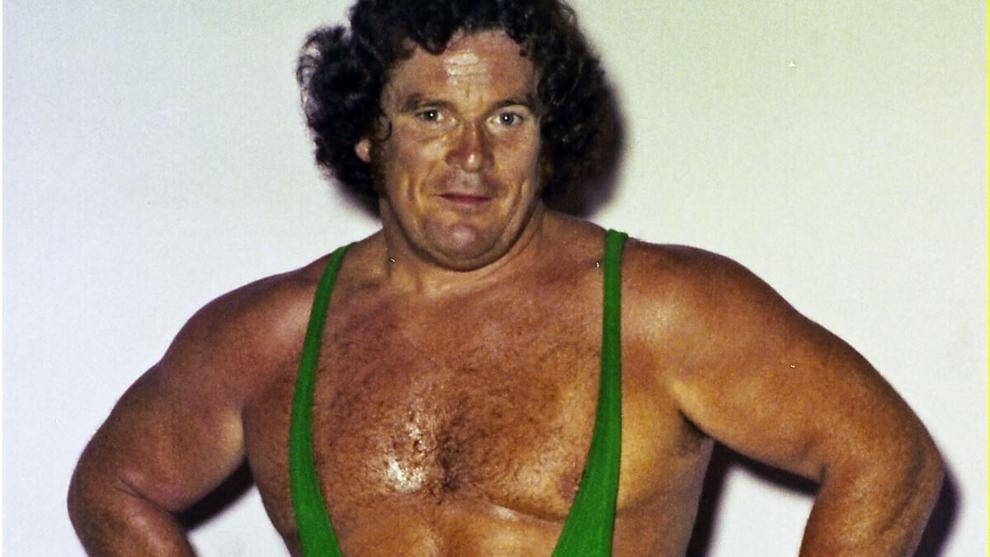 Before wrestling biographies became commonplace, the late "Irish" Pat Barrett wrote an unusual memoir in 1991 titled "Everybody Down Here Hates Me: The Traumas and Dramas Inside the Incredible World of Professional Wrestling." Barrett, a well-traveled grappler who appeared for various promotions in the 1960s and 1970s, had, by then, moved to the Pensacola, Florida area where he penned the colorful post. Although he often refrained from "naming names", an array of vivid and provocative accounts of his adventures both in and out of the ring served to showcase Barrett's considerable talent as an engaging storyteller.
– Kenneth Mihalik, a retired educator living in Charleston, can be reached on Twitter @HoldBackTheNite
were you there?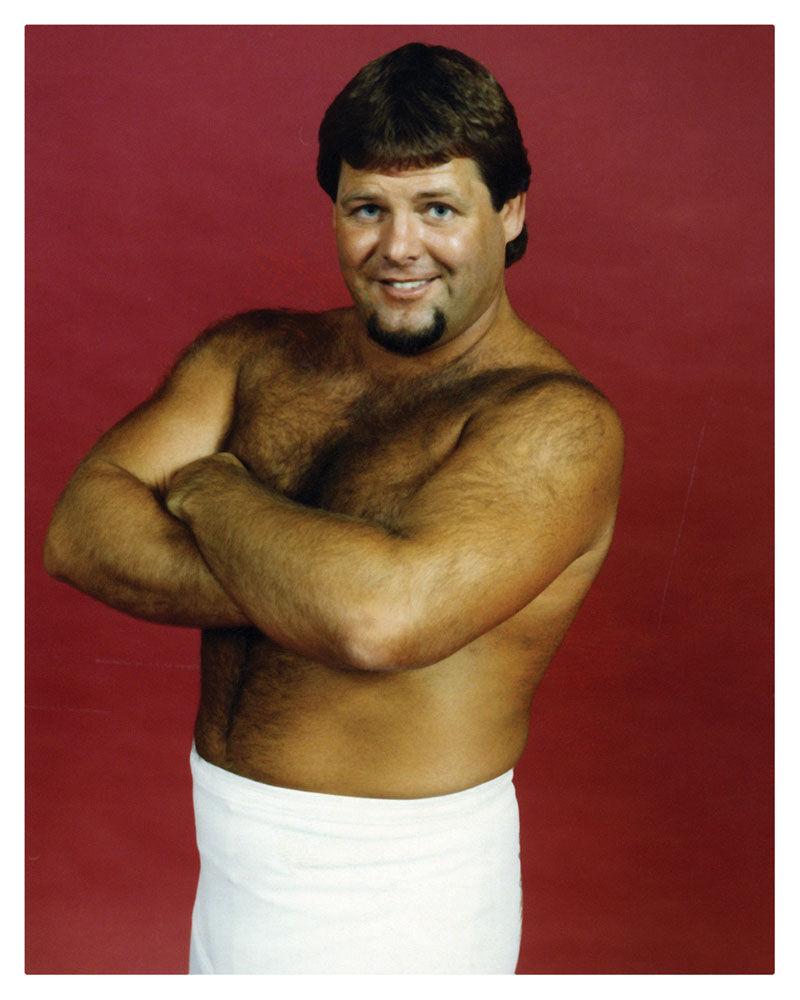 Super Clash III, a pay-per-view held at the UIC Pavilion in Chicago on December 13, 1988, was packed with talent but lacked critical and financial success. Although Verne Gagne of the American Wrestling Association (AWA) was at the helm, the show also featured performers from the Mid-South Memphis promotion, the Dallas-based World Class organization and the Powerful Women of Wrestling (POWW) . In the main event, AWA Champion Jerry Lawler unified his belt with the World Class Edition by defeating Kerry Von Erich who was deemed too bloody to continue after 19 minutes of action. The other featured match, a meeting between Jimmy Golden and Robert Fuller against The Rock 'N Roll Express (Ricky Morton and Robert Gibson), ended in a double disqualification.
Additionally, Wahoo McDaniel defeated arch-nemesis Manny Fernandez in a Strap Match. Fernandez subsequently blindsided McDaniel and continued the assault. But Japanese legend Tatsumi Fujinami, in a surprise appearance, made the save. In a POWW Lingerie Battle Royal, The Terrorist prevailed at 8:36 against rivals like Luna Vachon. sergeant. Slaughter defeated Colonel DeBeers in a Boot Camp Match – Sarge's specialty. Slaughter was then attacked by Sheik Adnan and The Iron Sheik, requiring rescue by other fan favorites from the series. "Top Guns" Derrick Dukes and Ricky Rice teamed up with Wendi Richter in a mixed fight to defeat Badd Company (Paul Diamond and Pat Tanaka) with Madusa Miceli. Additionally, Greg Gagne's countout victory over Ron Garvin made Gagne the AWA TV Champion.
Texas heavyweight champion Iceman King Parsons retained his belt against challenger Brickhouse Brown. Yet another title showdown included Eric Embry retaking the world-class light heavyweight crown from Jeff Jarrett. Crowd-pleasing Jimmy Valiant pinned Wayne Bloom. And the first match, a six-man tag team fight, was Guerrero Family members Chavo Sr., Mando and Hector defeating The RPMs (Tommy Lane and Mike Davis) and partner Cactus Jack (Mick Foley). The unique event drew around 1,700 fans.
– Kenneth Mihalik, a retired educator living in Charleston, can be reached on Twitter @HoldBackTheNite
Picture of the week