"Everyone is backing down! Everyone is backing down! the announcer shouted at spectators, who braced for impact as two racing turkeys raced down the street.
The crowd shrank as the turkey drag race drew to a thrilling end, which saw hometown bird Paycheck defeat his Texan rival.
"We knew Paycheck was incredibly fast, but it caught us off guard," said Doug Tate, the Worthington team's race coach. "We could barely keep up. "
Continuing a decades-long tradition between Cuero and Worthington, Minnesota, turkey watchers flocked to Gopher State on Saturday for the first heat between the two flightless birds.
Turkeys Paycheck and Ruby Begonia, of Cuero, started off slow at first, Tate said, but halfway through the race, the Worthington bird sped to the finish, flapping its wings and jumping.
"We were doing great and then Paycheck came out of nowhere," said Angie Cuellar, member of the Cuero racing team and executive director of the Cuero Chamber of Commerce. "He was crazy, but Ruby was calm and collected."
Ruby Begonia maintained an almost constant pace throughout, stopping only for a moment a few yards from the finish line. After thinking for a while to "socialize" with the crowd, Cuellar said, the Cuero team coaxed the bird into finishing the race.
"It was still a solid finish," Cuellar said. "We didn't have any penalties and Ruby didn't fly out in the crowd."
Paycheck clocked a time of 1 minute, 11.58 seconds, beating Ruby Begonia's time by 1 minute, 34.6 seconds.
In October, Cuero will host the 49th annual Turkeyfest, which will feature the final stage of the race between Ruby Begonia and Paycheck. After that, the turkey with the best combined times will win the title.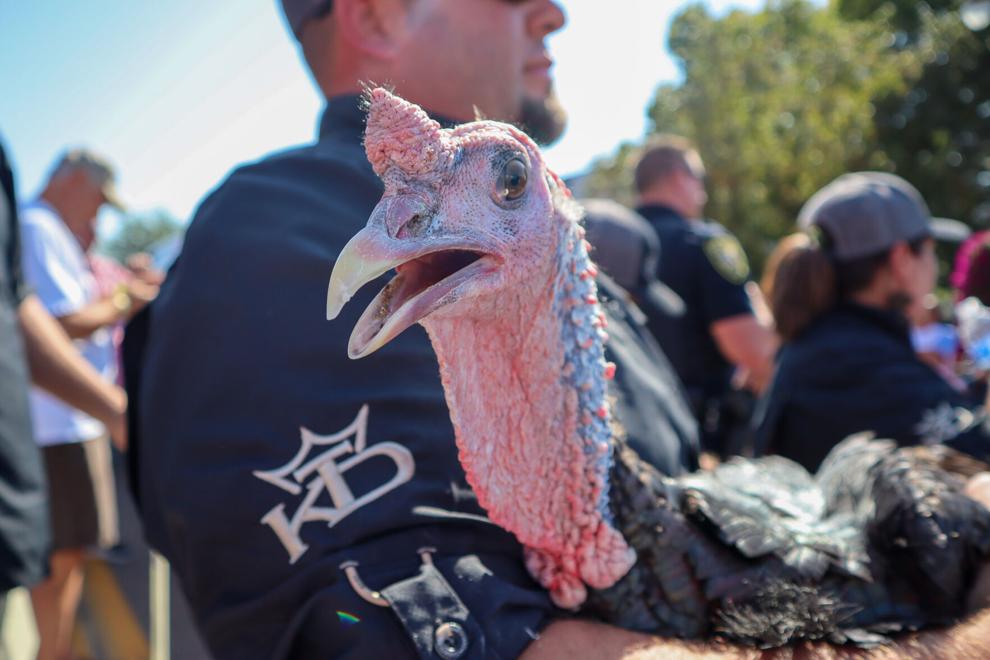 Both teams are ready for the final showdown.
"We can still do well in Cuero and win this thing. We are very hopeful, "Cuellar said. "It's not over until October."
Tate, the Worthington team's running coach, said they were ready to "unleash" Paycheck again.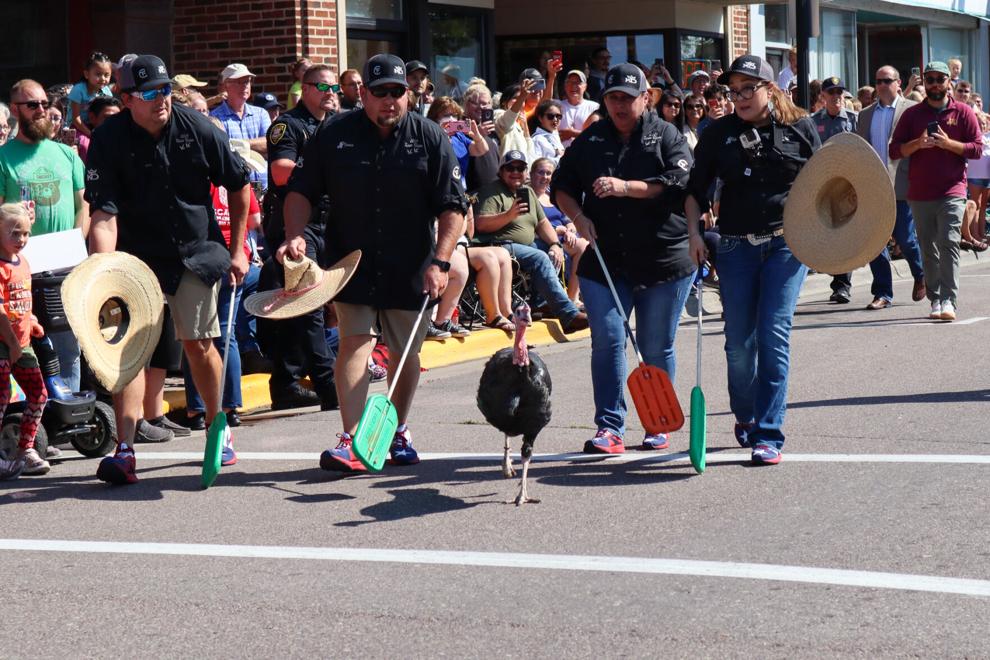 "We have a mad bird. We are still expecting the same thing in October, "he said with a laugh. "The paycheck will be ready."
Texas State University graduate student Caytlyn Philips contributed to this article from Worthington, Minn.
Philips is making a documentary on the decades-old tradition. To follow The Turkeyfest project on Facebook for updates and more information regarding the film.